How to Sell Affiliate Products
Many super affiliates boast about making thousands or even tens of thousands of dollars per month. This can lead some to believe that selling affiliate products is easy, when the opposite is actually true. Becoming a successful affiliate marketer takes more than you think. It requires dedication, the right products, and the right strategies. Here's what you need to know about how to sell affiliate products:
Where to Find Products to Sell
The biggest hurdle most affiliates come across is actually finding something to sell. Here, there are essentially two different tactics you can take. The first approach is simple, you find products that you truly care about and love and market those products.  Or you find products that are likely to make you the most money, and sell those products. The two tactics are not necessarily mutually exclusive, but it is important to know which factor is most important to you.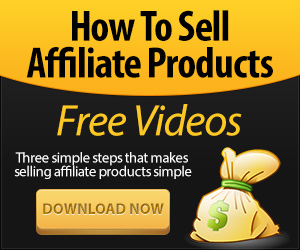 Some of the best places to look for products to sell is on affiliate networks. Networks like Commission Junction, ClickBank and JVZoo have a huge variety of products available to those who want to become affiliate marketers.
How to Sell Affiliate Products
Here are some of the most common strategies affiliate marketers use to sell their products:
Write a review. Writing a review of a product is a great way to sell something. Most consumers rely heavily on reviews in order to determine which products they want to buy, so detailed content telling them the benefits of a product they are interested in purchasing is likely to bring your traffic and commissions.
Report an authentic experience. Consumers can sense disingenuousness, and it will drive them away from you. Instead, be genuine, whether you are writing a story or creating a review. If you veil a sales pitch in a review, people will see through it immediately and will click away immediately.
Build your email list. Selling products to an email list is even easier than selling them to blog readers or website visitors. Start building a list of raving subscribers by including an opt-in box on your blog.
Go with tried and true. Before you hop on the bandwagon of some latest craze or yet another shiny object, look for products that other affiliates have had some success with. This will give you a much return on investment, as you already know there is a market for them. Don't try to reinvent the wheel. Take advantage of what's already working and copy it!
Good luck!